Helping in Ballard
The Rotary Club of Ballard is proud of our long history and strong commitment to serving the needs of our friends and neighbors in and around Ballard. We are focused on improving the health and wellness of the children and families, supporting students in their education and extra-circular activities as well as preserving the unique and neighborly culture of Ballard.
Ballard Rotary helps in many ways. Our club provides volunteers who help prepare and serve free breakfasts to hundreds of homeless in Ballard. Breakfast is served every weekday at the Edible Hope Kitchen of the St. Luke's Episcopal Church. We invested more than $30,000 to replace kitchen equipment with commercial-quality new equipment.
At Compass Point Affordable Housing in Ballard the Club provided funding for the Kitchen and common areas where classes, tutoring and celebrations happen.
One Good Turn Deserves Another
Ballard Rotarians regularly provide volunteers for a number of worthy projects
• Special Olympics – preparing sandwiches for the participants
• Salvation Army – manning the kettles for a day, ringing the bells
• Blood drive promotion and participation
There is no outside authority that mandates how we serve. It all is originates from our members and your project could be next.
Do you want to make a mark, build a legacy or lead people toward a service project? Come have lunch with us and meet the Club and check us out.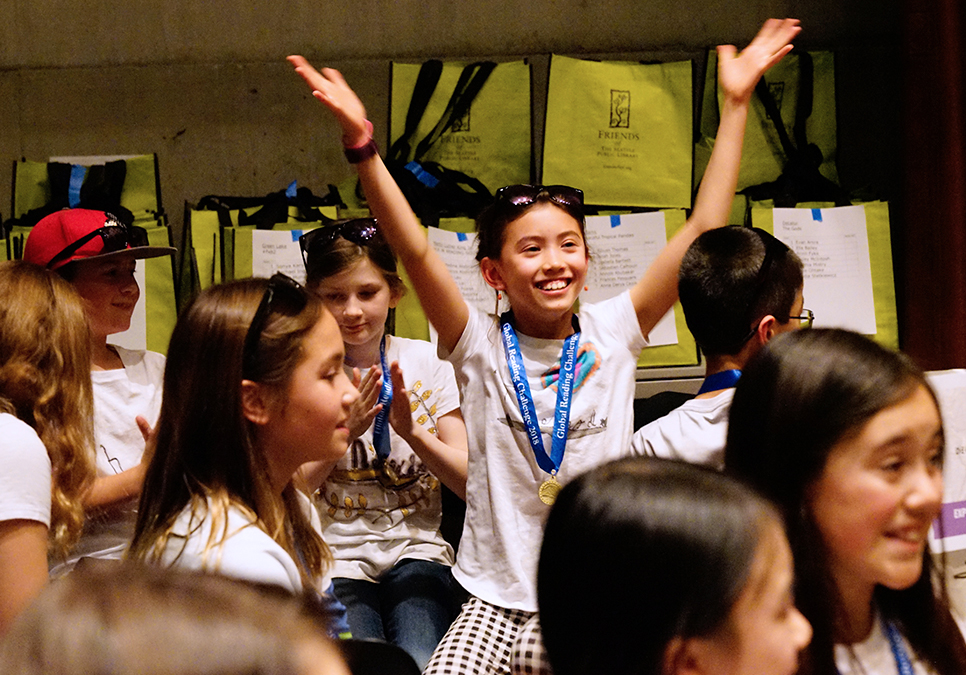 Helping Ballard Schools
Ballard Rotary is dedicated to the education of students in Ballard. Every year we support the Seattle School District's Global Reading Challenge Program, providing books to participating Ballard elementary schools, and volunteer scorers and timekeepers for the competitions. We also honor two outstanding students at Ballard High School each month as part of our Students of the Month program. We annually award several college scholarships to BHS graduates and to incoming students at Seattle Maritime Academy. Last year $12,000 was awarded to students focusing on vocational programs.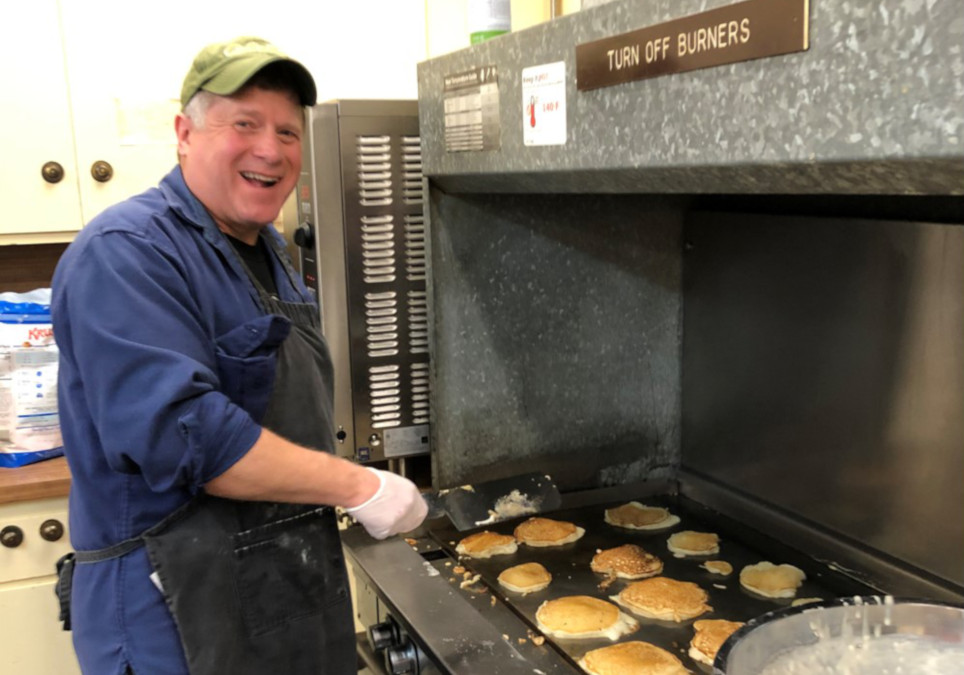 Helping the Disadvantaged
Ballard Rotary helps the economically disadvantaged in Ballard in many ways. We volunteer with food prep and serving free breakfasts to hundreds of homeless in Ballard served every weekday at the Edible Hope Kitchen of St Luke's Episcopal Church. We have replaced much of the kitchen's equipment with over $30,000 worth of commercial-quality new equipment, including a stove, oven, dishwasher, refrigerator, and more. Twice a year our club runs a Hygiene Drive, collecting hundreds of pounds of hygiene items for the Ballard Food Bank. This past year, the club contributed to Compass Point affordable housing in Ballard (for low and no income families), by providing funding for the kitchen and furniture for the common areas.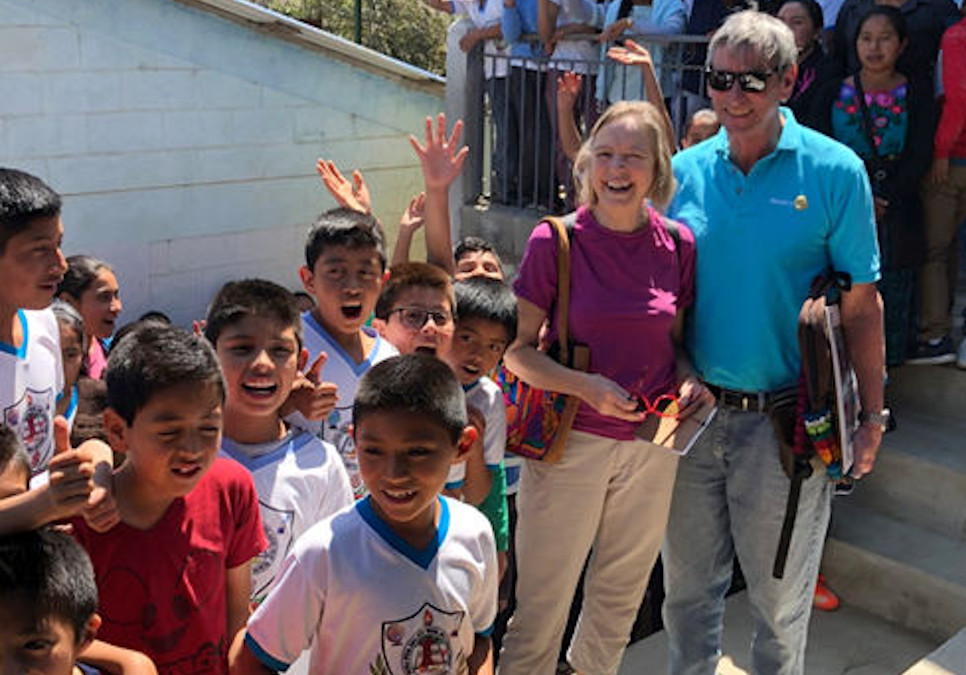 Helping our International Neighbors
Ballard Rotary has dedicated a large portion of its annual giving to help the economically disadvantaged internationally, with special emphasis on Guatemala. Ballard Rotary has raised over $65,000 for the water and sanitation project in Guatemala to help build reliable water systems and improved sanitation in small villages. The project has recently expanded to include a computer lab and computer training as 60% of jobs require computer literacy.
In addition to our Guatemala projects we support water and sanitation projects in Africa and maternity and midwife programs in Myanmar.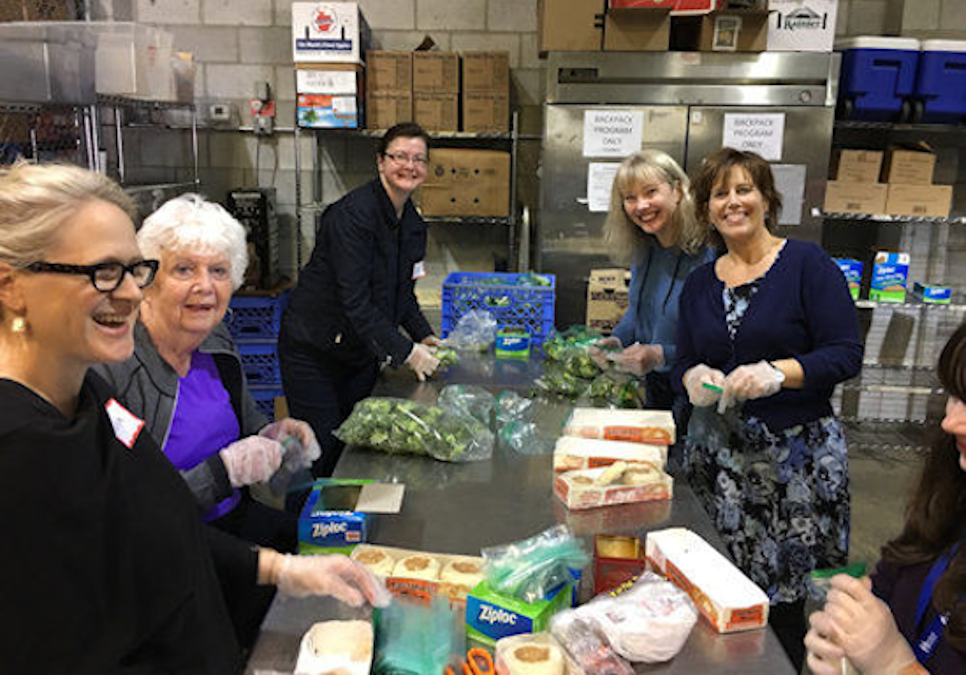 Helping Kids at Risk
Ballard Rotary is dedicated to the well-being of students in Ballard with a special focus on kids at risk. The club helps pack Meals for Kids at the Ballard Food Bank, which are then distributed by the food bank to homeless students in local schools. Every December, club members gather at Fred Myers in Ballard to assist 15 to 20 economically disadvantaged students from local Ballard Schools, helping them enjoy the gift of giving. Ballard Rotary also supports the Boy's & Girl's Club, sponsoring sports teams and providing materials for arts, music and film classes.